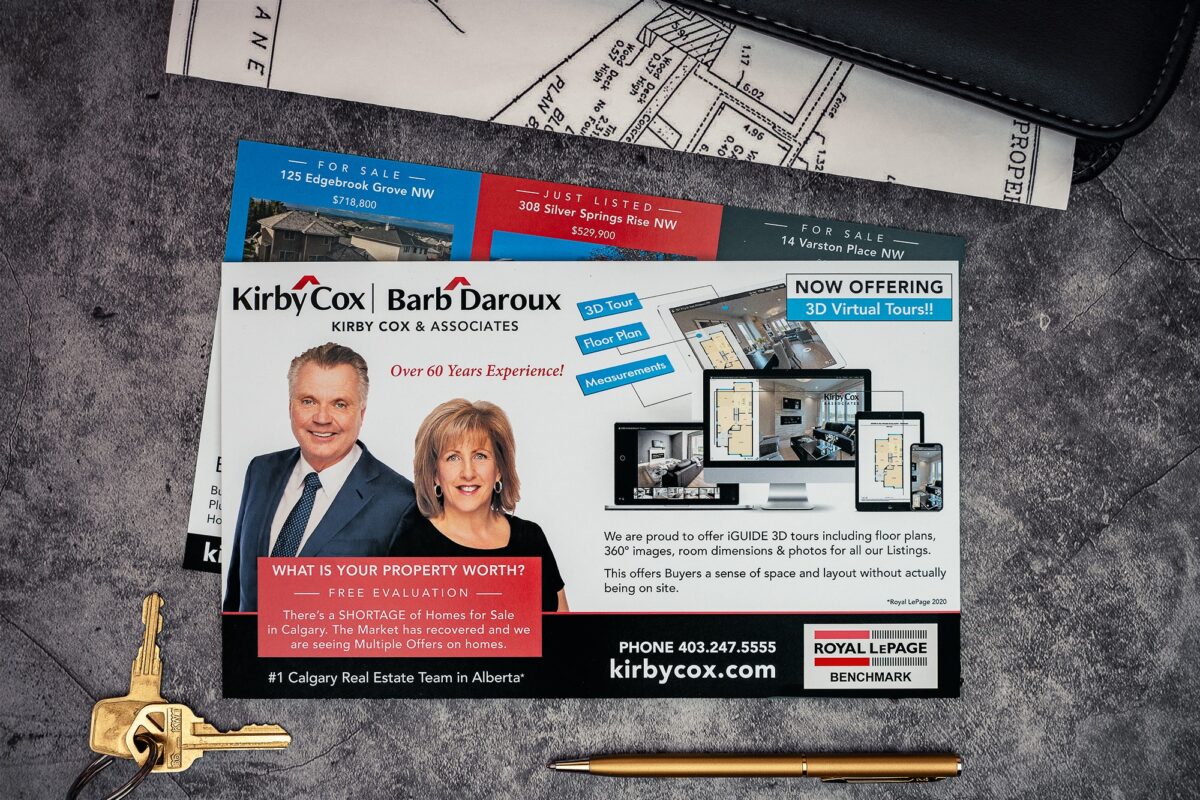 WHO IS OUR CLIENT?
Our client, Kirby Cox & Associates , has been selling homes since 1985, the same year we were founded. Real estate is their business, but their work is about helping home buyers and sellers through all the ups and downs that real life and the changing markets bring.
WHAT WE DO FOR THEM:
We print their punchy postcards and handle the direct mailing out to thousands of Calgary homes. Our client says they're a "big believer in print media… you know you are targeting a local market… it always keeps you top of mind." And they've been happy: "Once we start the process for a job… timelines are followed… we don't fall off to the wayside."
THE DIFFERENCE THAT PRINT MAKES:
For the postcards, our client gets strong adoption since "they are picked-up and noticed more." In their words, "In a digital world, it is increasingly difficult to get to know who is local and who is not…" We know the feeling. That's why we love keeping it real here and helping our clients keep it real out there.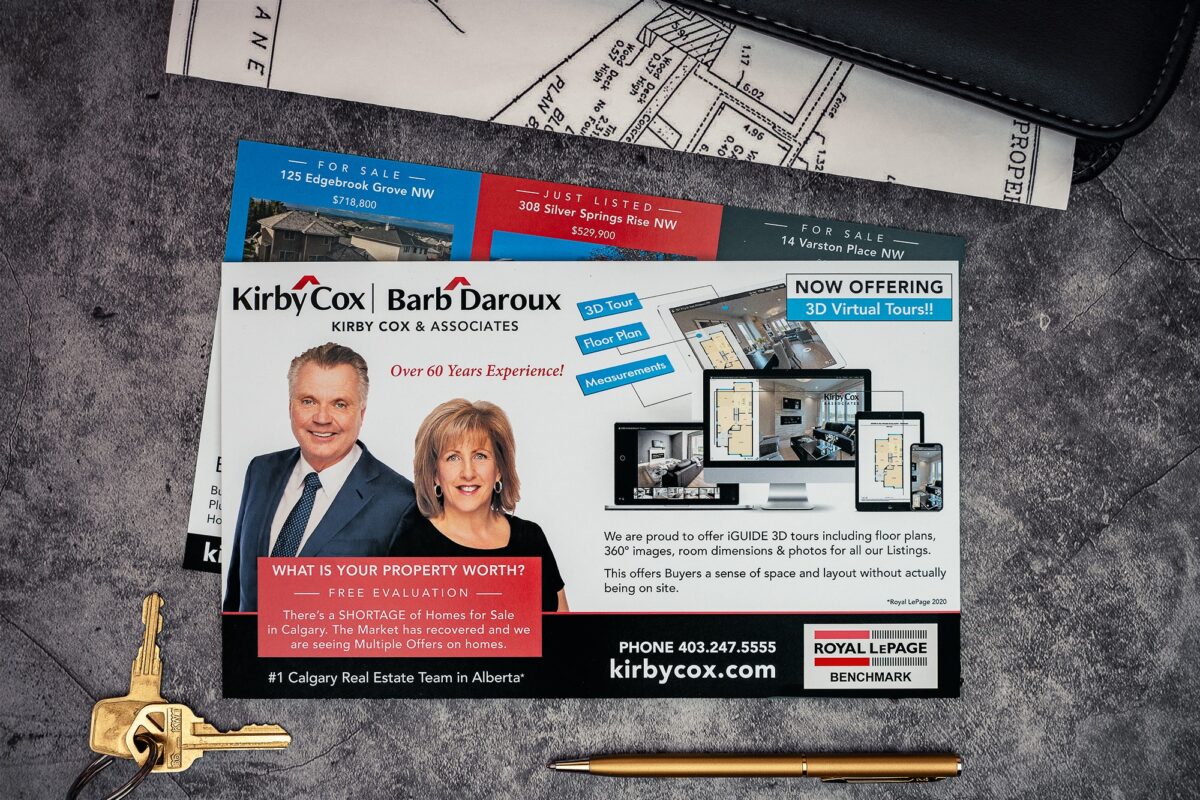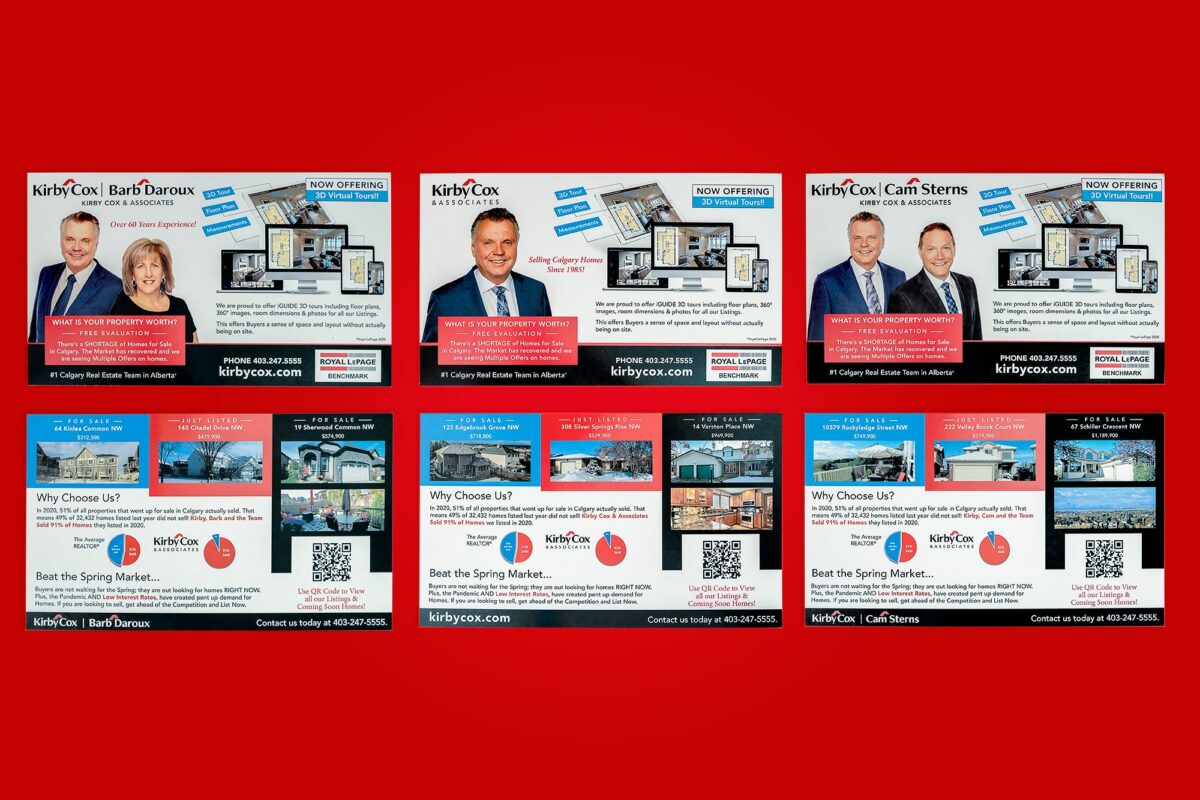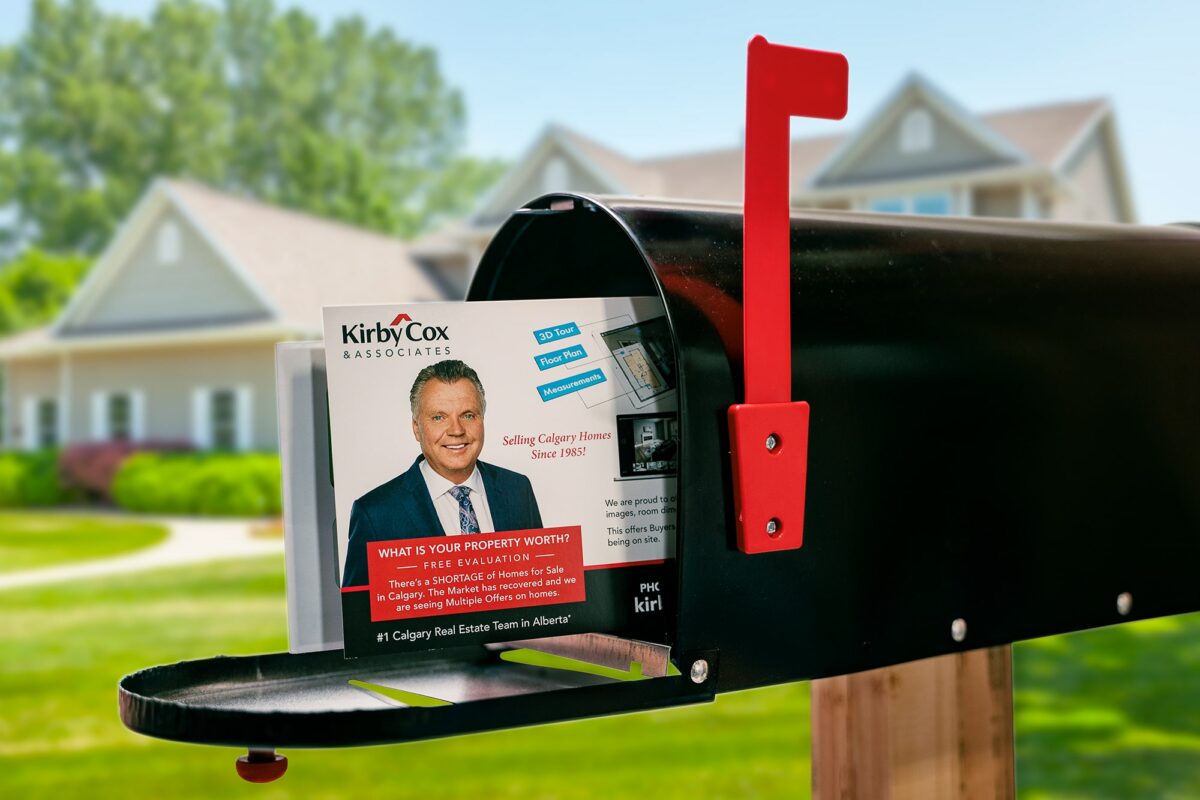 More projects that may be of interest