Seconds Count When You're Saving Lives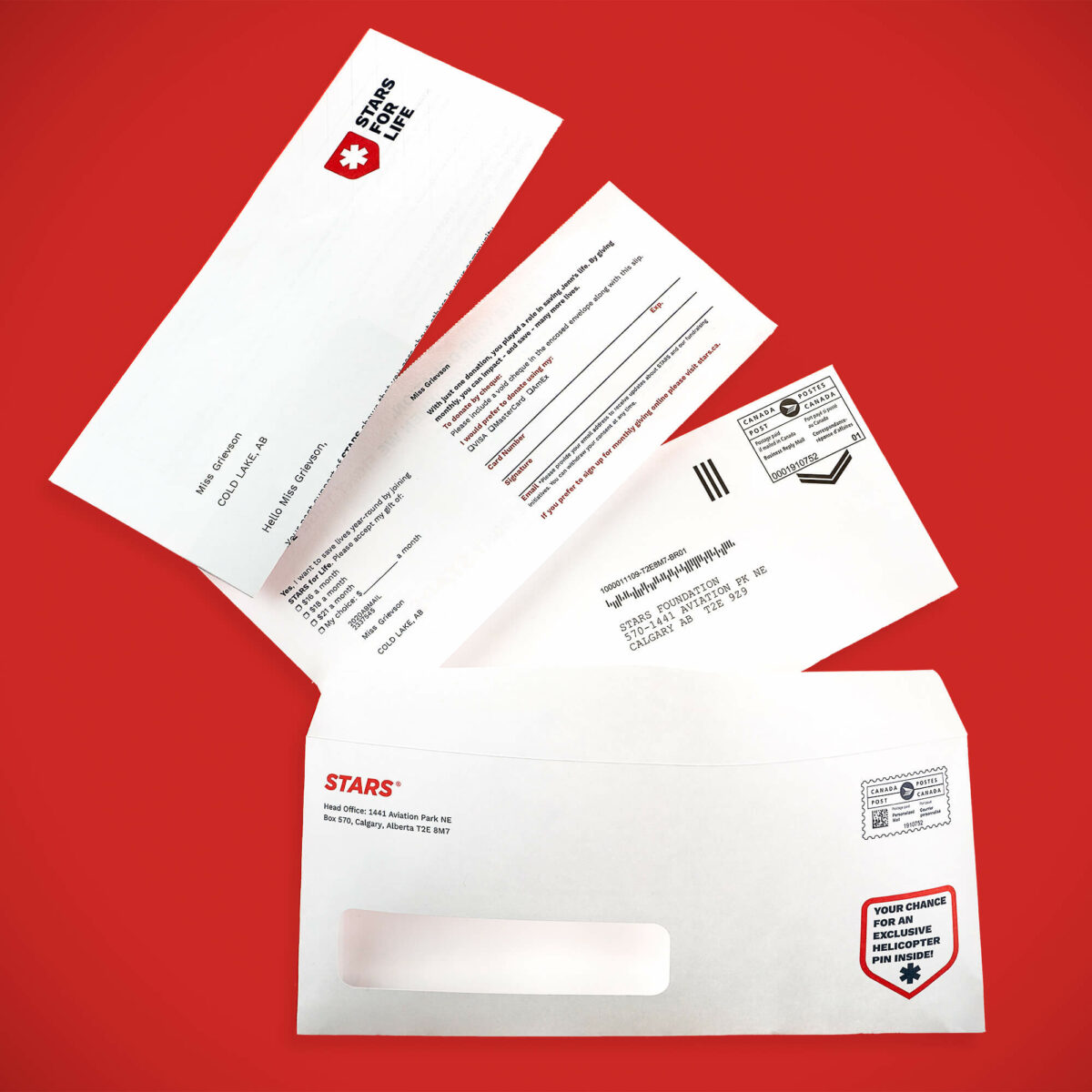 Who is our client?
STARS air ambulance saves lives, every day, right over our heads. When seconds count in delivering critical care, they are there. We sometimes take it for granted but this not-for-profit has been flying missions since 1985, the same year our company was founded.
What we do for them:
Since STARS relies on donor support, and donor support is urgent, especially right now, we step-up to produce the complete custom mailing, to deliver their story, with personalized letters, envelopes, and a brochure. Our client says that we, "take care of the small details" and that we are "constantly in communication", being highly responsive to the job.
The difference that print makes:
Paying extreme attention to detail for personalized print runs in the thousands, with sensitive variable data (personal information), shows that you care. Our client needs this extra care from us, to really honour the donors that care so that they can continue to provide their critical care. Print effectively carries the message of "CARE" into the hands of real people in our community.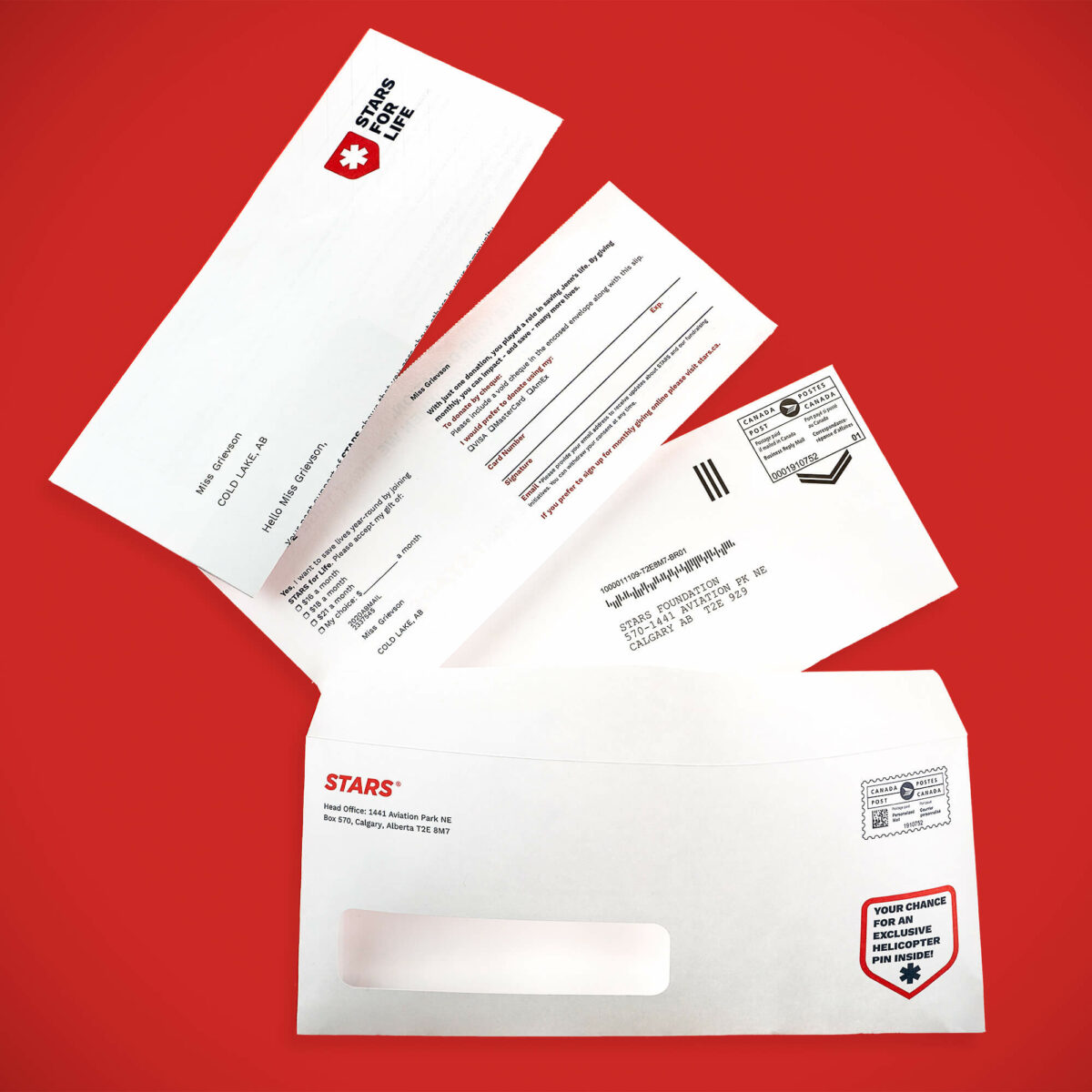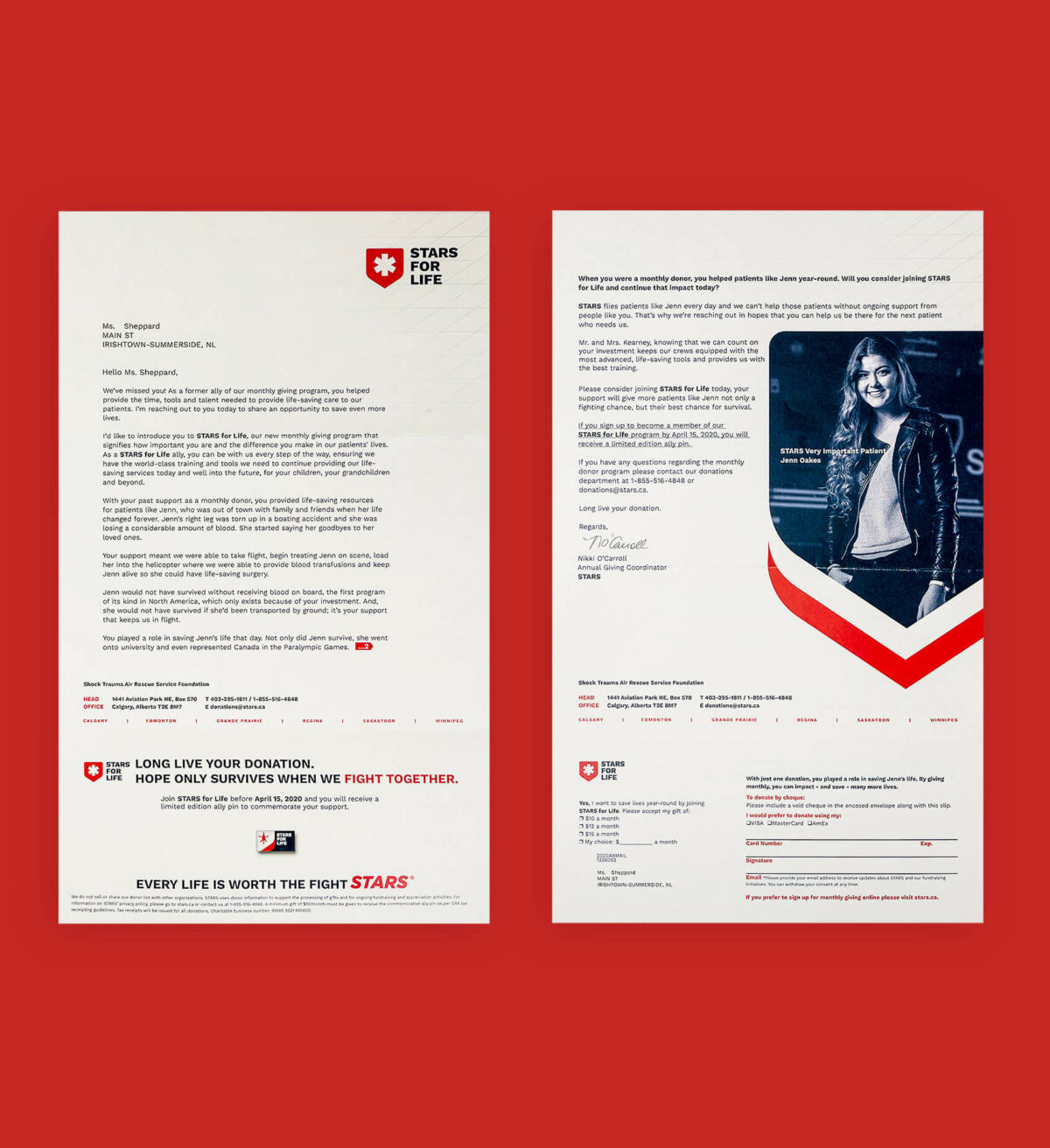 More projects that may be of interest