Packaging Comfort and Care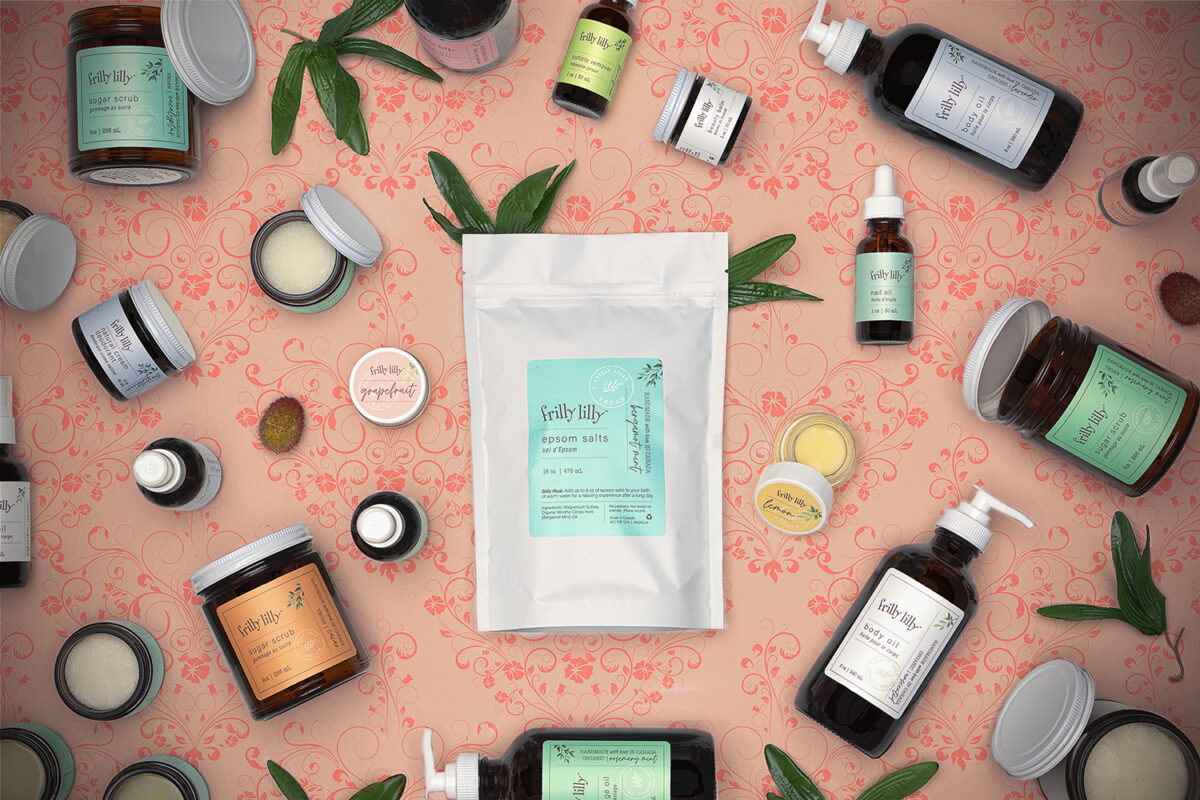 Who is our client?
Our local client, Frilly Lilly is a proudly Canadian company. They opened their first boutique in 2005 and have grown quickly across the country since then. They make their own high-quality bath and body care line of useful and beautiful products.
What we do for them:
We print with care the packaging labels that go on the products they make with care. They were looking for "consistency across the brand expression… attention to detail, specifying the right media, exact colour-matching, and reliable print quality for every roll, from label-to-label." That matters to them and so it matters to us.
The difference that print makes:
Their founder's dream was to create a comforting boutique for esthetic treatments. Now, they have comfort in dealing with the right printer who is also local, and in their words, "so wonderful to work with… just so genuine." Beyond print, this is about partnerships; if they're in the business of pampering their customers, then we're going to pamper this relationship!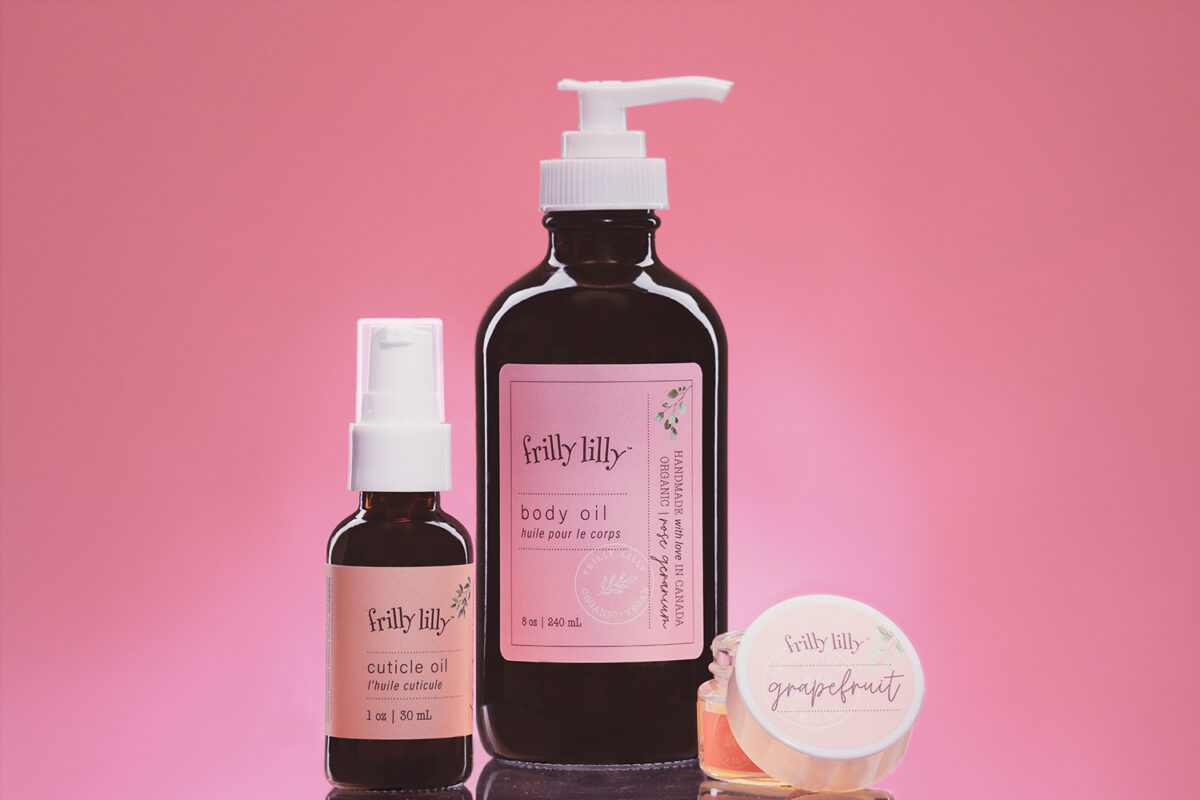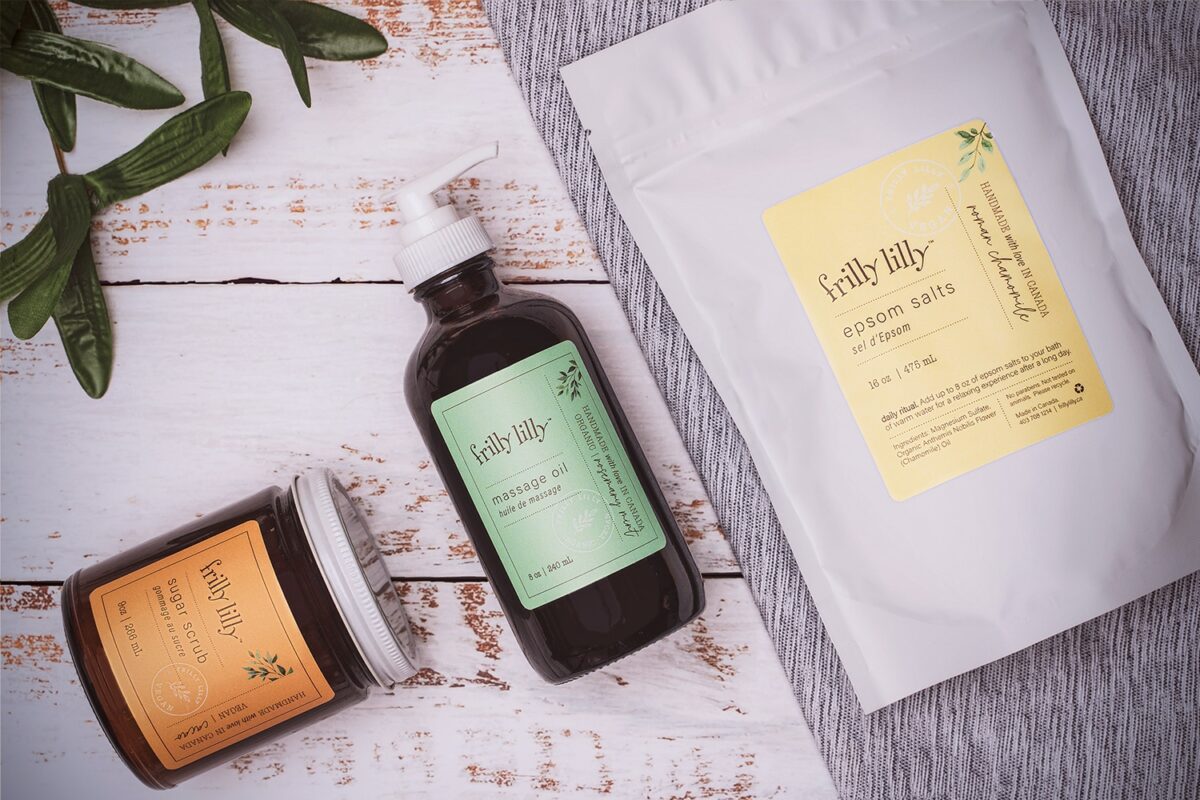 More projects that may be of interest