Product Boxes for Pioneer Meats
Elevating their brand experience through new and creative packaging.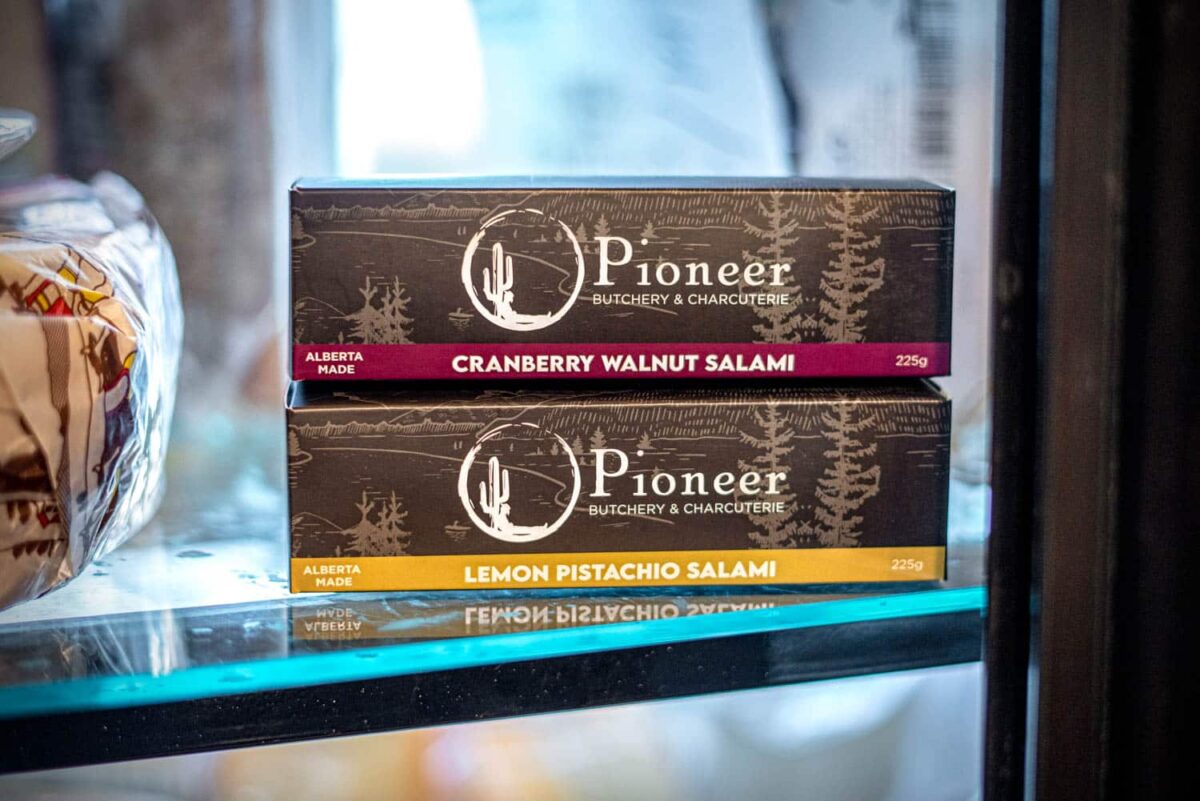 Who is our client?
This young Alberta company has a pioneering spirit that's built around tradition. Their mission is to be a bridge that connects their urban customers to a rich heritage of rural producers. Pioneer Butchery and Charcuterie makes sausage, smokies, and charcuterie products with locally sourced, naturally raised meats, just like the good old days.
What we do for them:
We started by making printed labels for the standard plastic wrap on their products and then we collaborated on a way to elevate the look and feel of their packaging design. The solution was a new box design. When printed using our box making press it immediately gave their quality products the premium look they deserved.
In their words, "they stand out more, look better on the shelf in stores, even stack better."
The difference that print makes:
Print completely changed the perceived value of their brand for consumers: "The old packaging looked like a home operation but this now looks more professional and trustworthy."
Our boxes also provide more room for branding and product information. Above all, we just love their enterprising attitude: "It's been a fun ride, the best job we've ever had."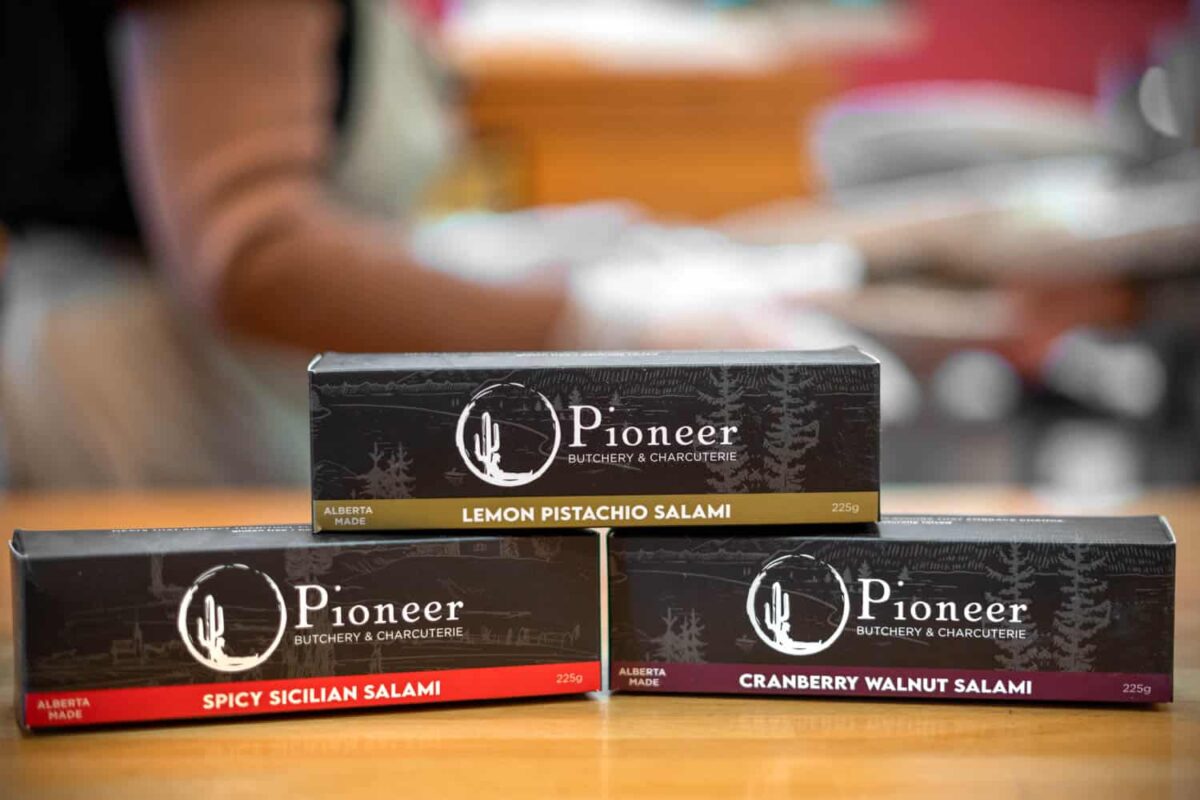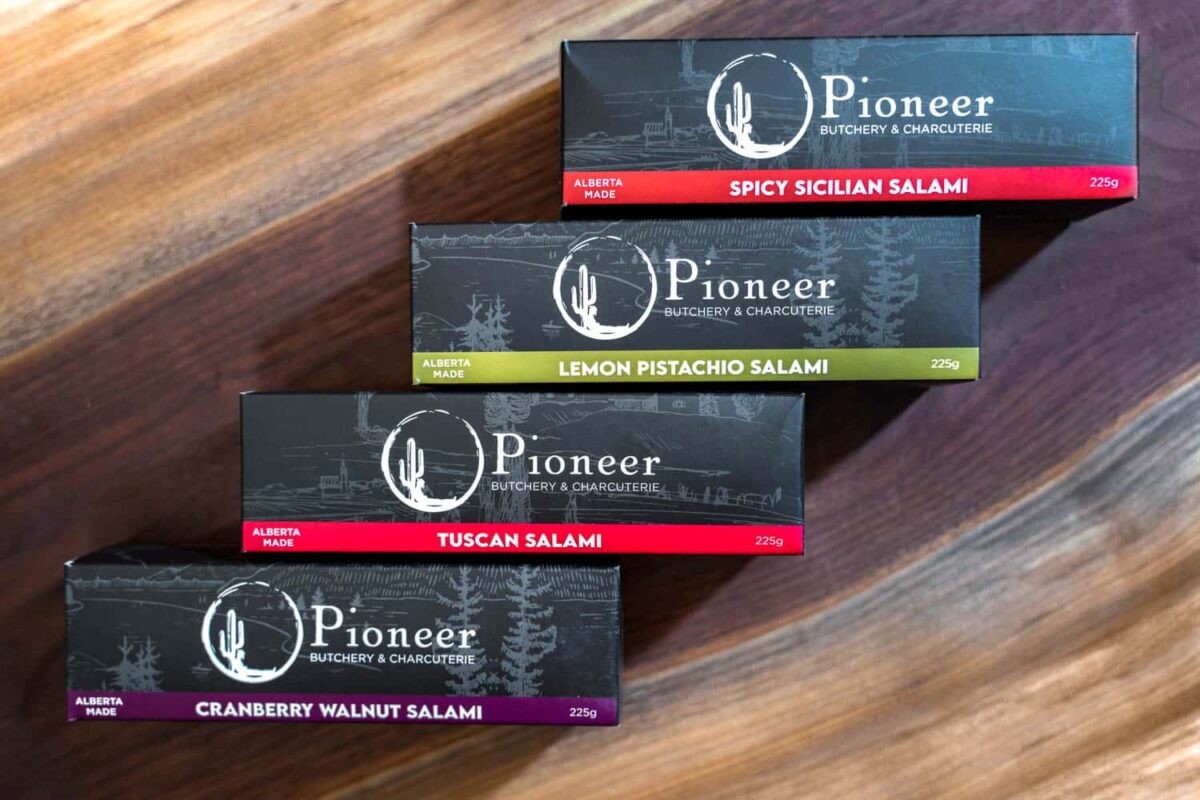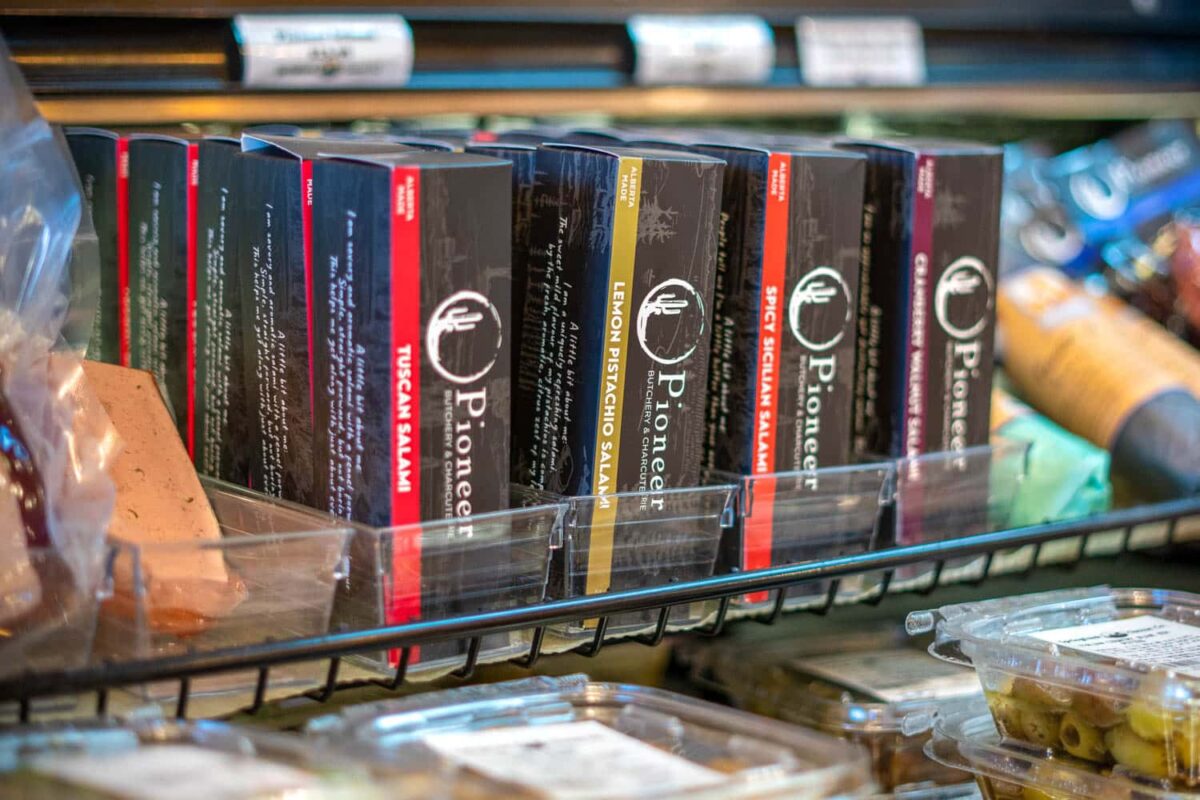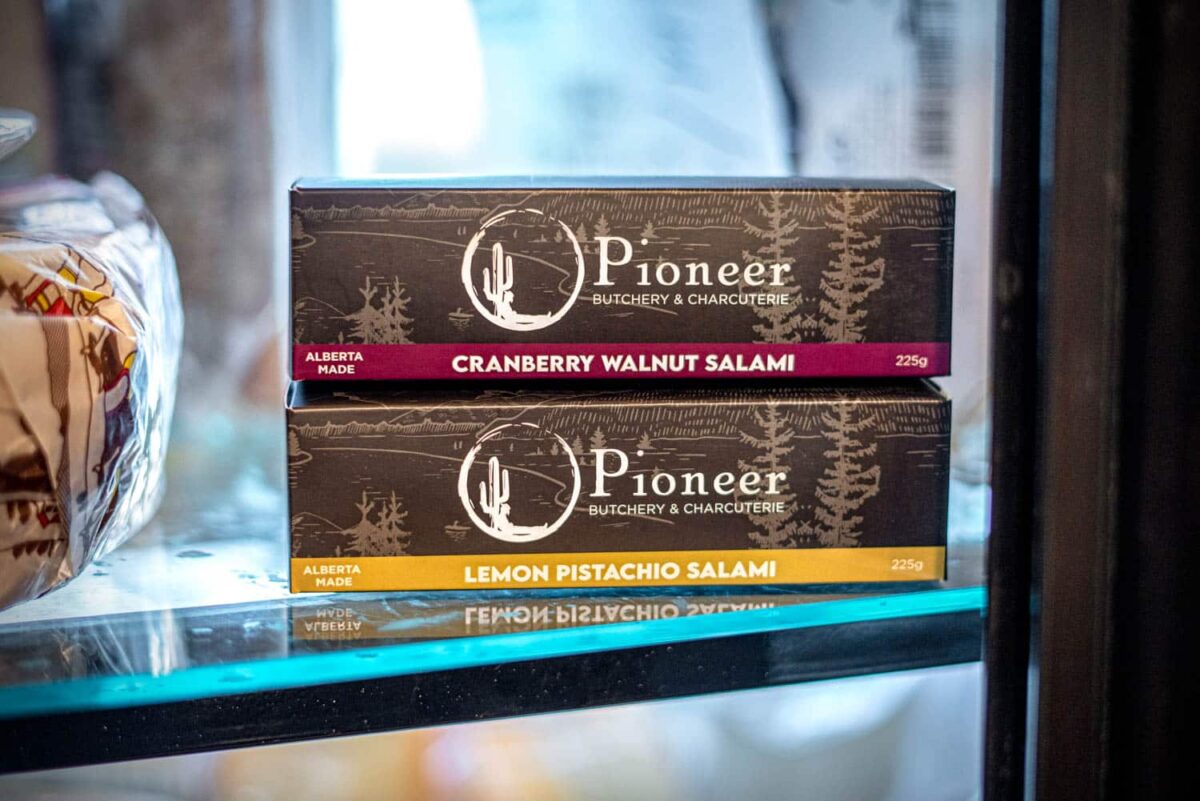 More projects that may be of interest