Printing Trade Show Booths and Retractable Banner Stands
We can manage every aspect of your visual presence at a trade show, from backdrops and display systems, to banners and the hardware for stands and holders.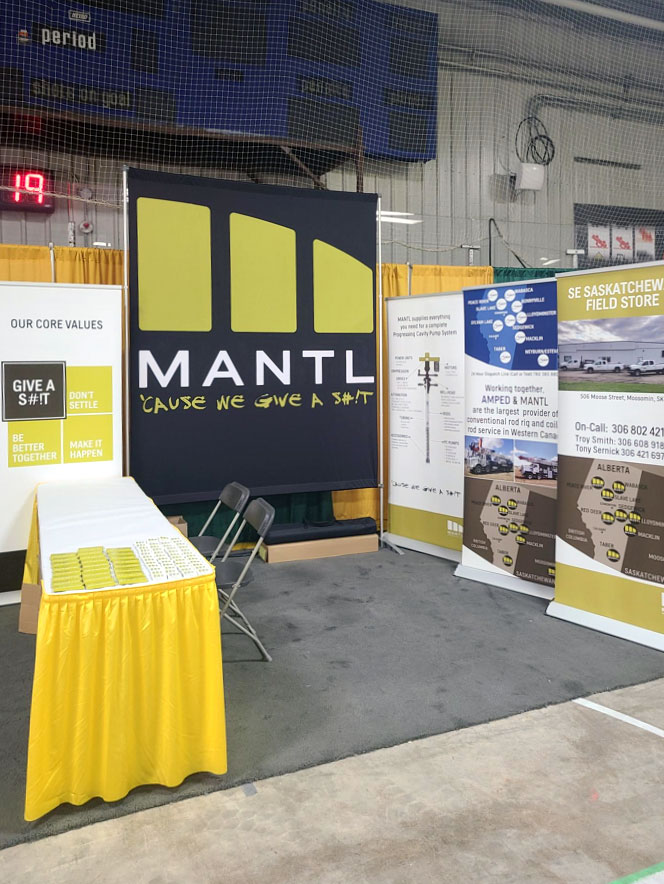 There's enough to worry about preparing for a trade show.
We'll take care of all the details from design to production whether you need a full trade show display system for your booth, or individual pieces like retractable banner stands, signs and holders, signage and printed collaterals for handouts.
We can handle every kind of print application required for trade shows, from large to small, with quality and colour consistency across different media, delivering a uniform visual presence for your brand and your business
If you need us to handle trade show logistics and ship locally, across the country or around the world, we have you covered. You'll just need to get yourself there and leave the rest to us.
Booth and Banner Printing F.A.Q.s
Tackling many of the most common questions you might have.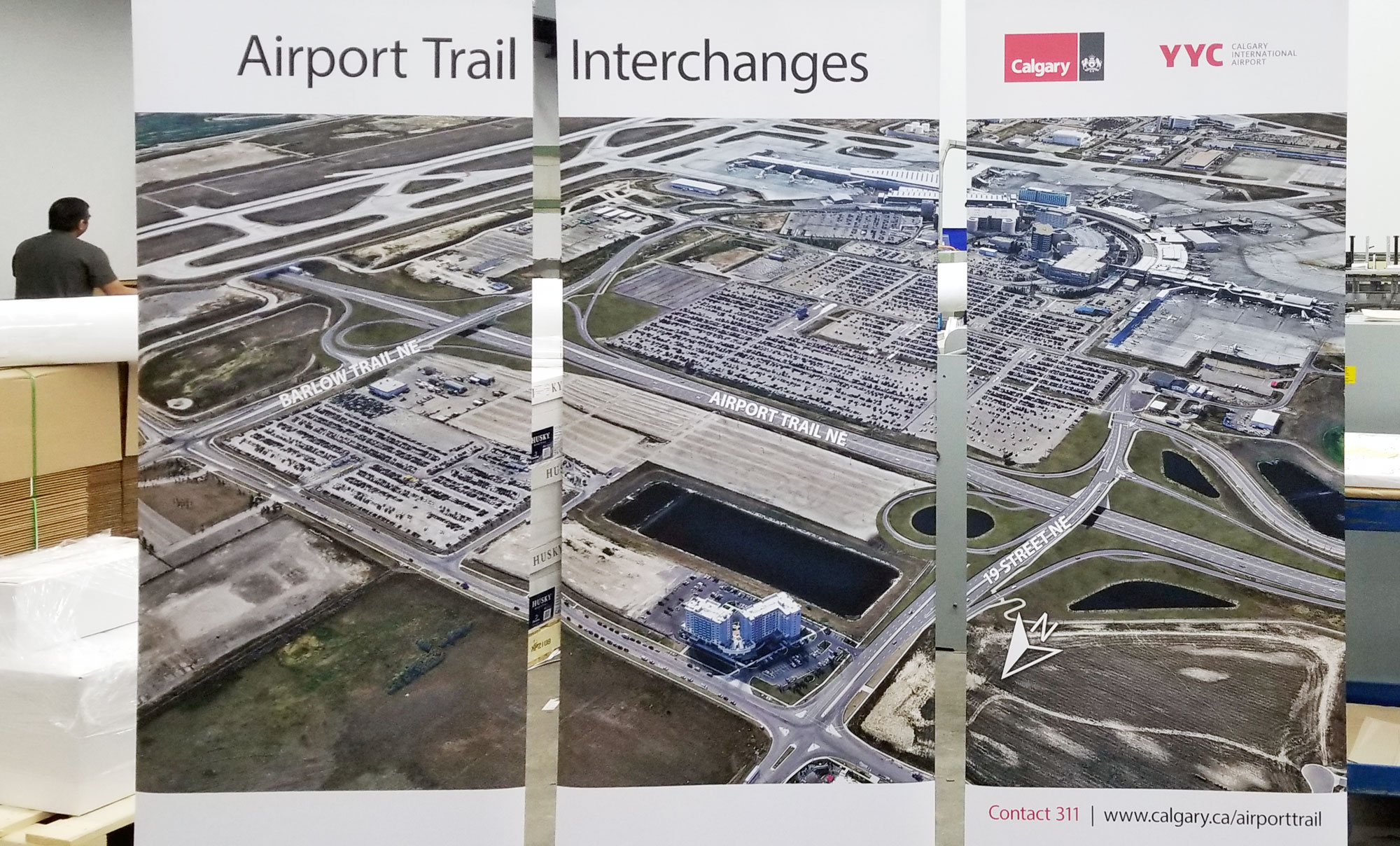 Let's talk about your project
Use the form below (or call 403-236-8558) and tell us a bit about your project, a member of our team will be in touch (1 business-day or less).