MVP Christmas Gift Box
Celebrating local Calgary and Alberta businesses with a unique gift box.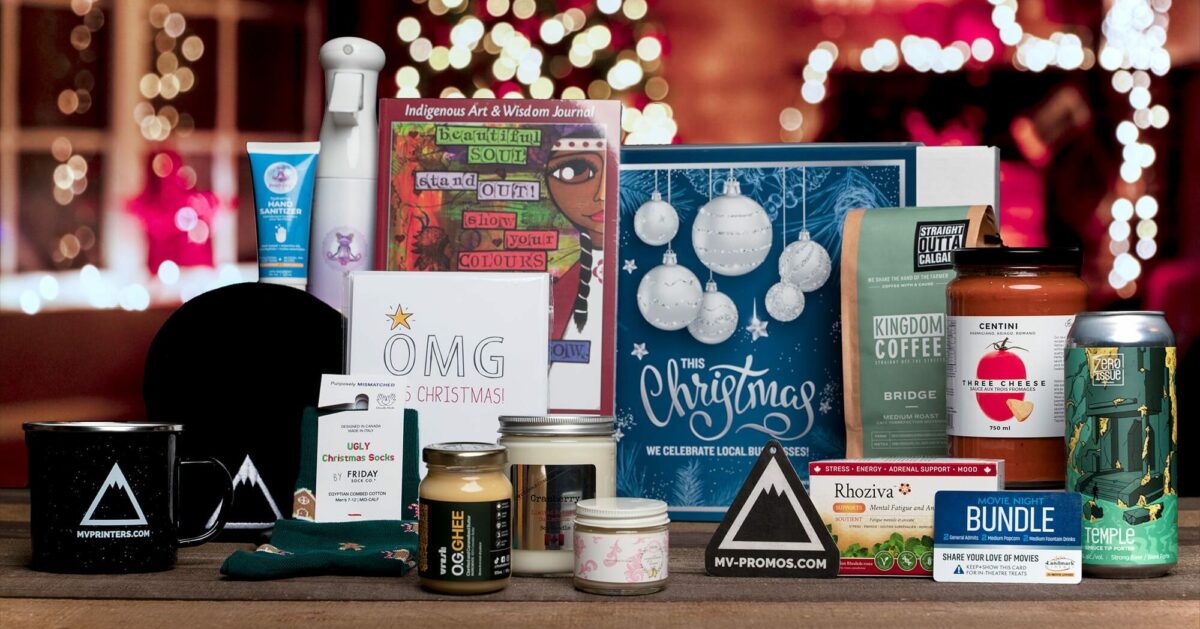 During the 2022 Holiday Season, the team at Mountain View Printing decided to create a gift which featured unique products from local businesses.
The MVP Christmas Gift Box is filled with goodies from 12 Alberta businesses who are also among our valued customers.
The relationships we build mean everything to us, it's a key reason we've been in Calgary for over 30 years.
Please learn more about the box and the businesses featured. We've had such a great response, that we'll be doing this again in 2023. Contact us if you'd like to be considered for the box.
More projects that may be of interest